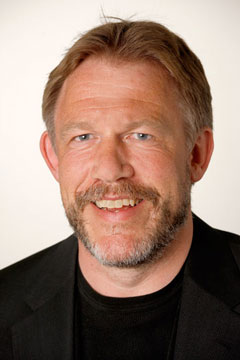 Affiliations:
I am a professor at the Department of Computer Science, University of Aarhus, Denmark. I am manager of the Center for Interactive Spaces which was originally part of the ISIS Katrinebjerg IT competence center. I am Work Package Leader in the Big Data Analytics project DABAI supported by the Innovation Foundation Denmark. I am also Work Package Leader in the Industry 4.0 related projects MADE and MADE Digital supported by the Innovation Foundation Denmark. I was manager of the large Strategic Research Counsil project EcoSense (2012-2016) developing sensing and visualization methods and tools for personal environmental awareness and environmental decision making in companies and societies. Finally, I am a part time Head of Interactive Spaces lab at the Alexandra Institute Ltd.
My office is in the IT-City of Katrinebjerg in Århus. My coordinates in the IT-City may be found via Google maps.
Research areas
Ubiquitous and Pervasive Computing, Augmented Reality, Visual Analytics for Big Data, Interaction Design, Interactive Spaces, Hypermedia, Computer Supported Cooperative Work (CSCW); Participatory Design (system development with active user involvement); Object Oriented Tools and Techniques.